Update #8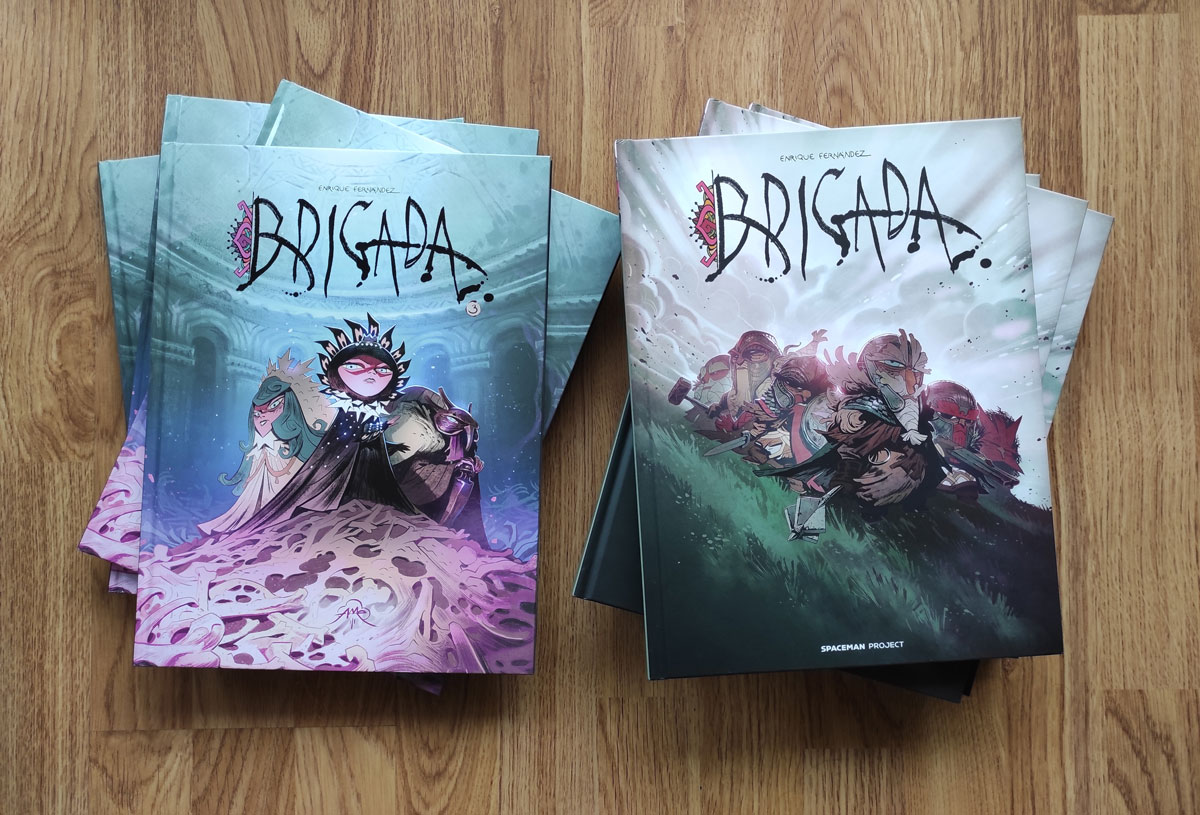 BRIGADA IS A REALTY!!
Dear backer,

With great joy, we inform you that Enrique Fernandez's new comic is now on its final paper form.

If you have to update the delivery information*, you can do so in your user area by entering the reward and following this route:

See the details of this contribution / Shipping address / Edit

We will download the delivery data from our system on the 15th of December. If the name or address is incomplete, your parcel will not be sent until your data is corrected. We recommend you to revise and confirm: Name and Surname, Telephone and Full address.

We will begin to prepare the packages of all the backers from the 16th of December and we will send them as soon as possible, trying to be before the Christmas holidays. If that is not possible, we will send them out in mid-January.
Once the packages have been shipped we will inform you and the transit to destinations in Spain is between 3 and 10 days. For the rest of the countries, between 4 and 8 weeks. All our international packages are sent through LA POSTE (France).

IMPORTANT! If there is any missing data (name or address) the parcels will not be sent until the information is updated. You will have to pay the delivery charge if we get a parcel returned/not arrived due to the contact details being provided wrong, or not being updated. To avoid this situation, please check now your details following the provided route.
NOTE: This message was sent by mail to all the backers.