Project status: Final straight!
Aggiornamenti sul progetto: THE LOST BOYS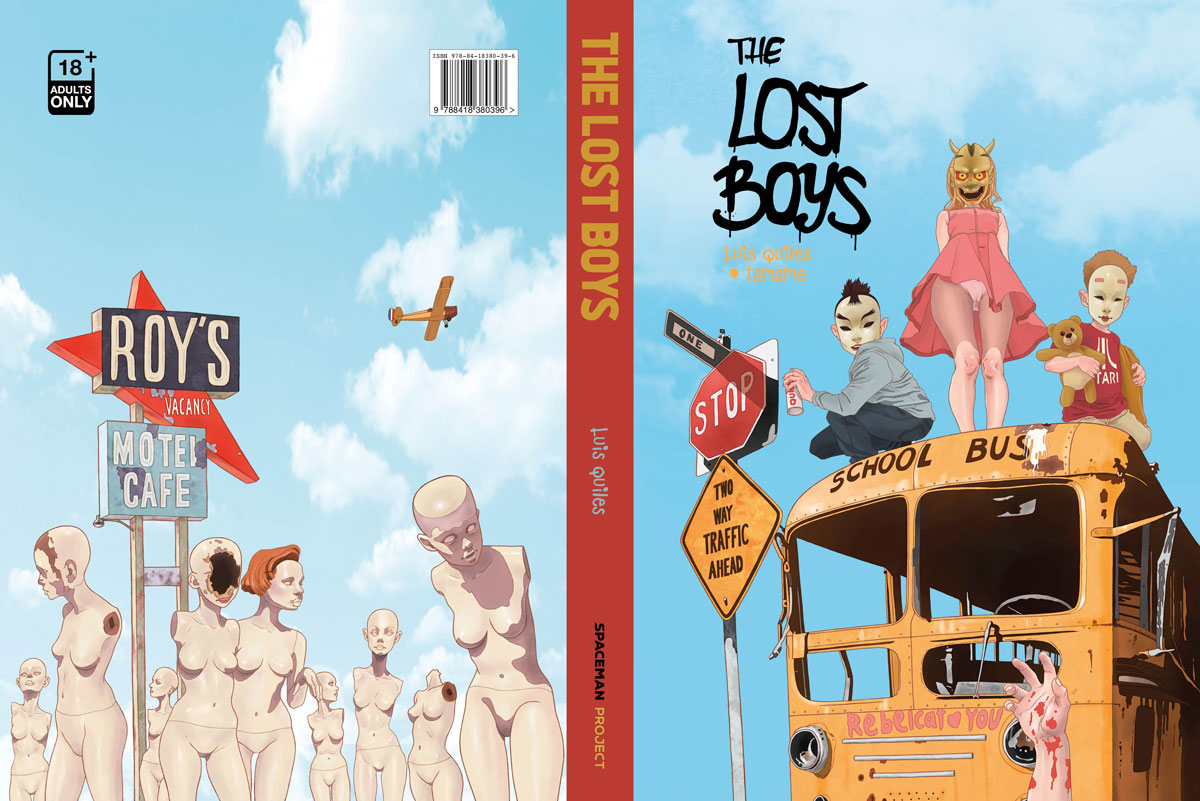 THE LOST BOYS is already in the final editing stretch. After receiving the materials from Luis Quiles at the beginning of summer and working on the design of the book during these months, we confirm that this month we will finish all the editorial work. Our initial forecast is to send it to print at the beginning of December. Due to the current paper crisis in Europe and the saturation in the binding, we estimate that the book could be materialized between January and February 2022. As soon as we have the copies in our warehouse, we will make a new update and we will prepare the parcels.
We apologize for the delay in this project, it has been a complicated year with additional difficulties for everyone. To compensate for your patience, we will include as a gift 3 prints with illustrations by Luis Quiles inside the book.
Thank you very much for your support!
If you have to update the delivery information or the sponsor name that will appear in the book, you can do so in your user area by entering the reward and following this route:
Enter the User Area / Select reward / See the details of this contribution / Shipping address or Name for credits / Edit
NOTE: This message has been emailed to all backers.