Join MÁCULAS's Fan Art Contest!
Actualisation du projet Máculas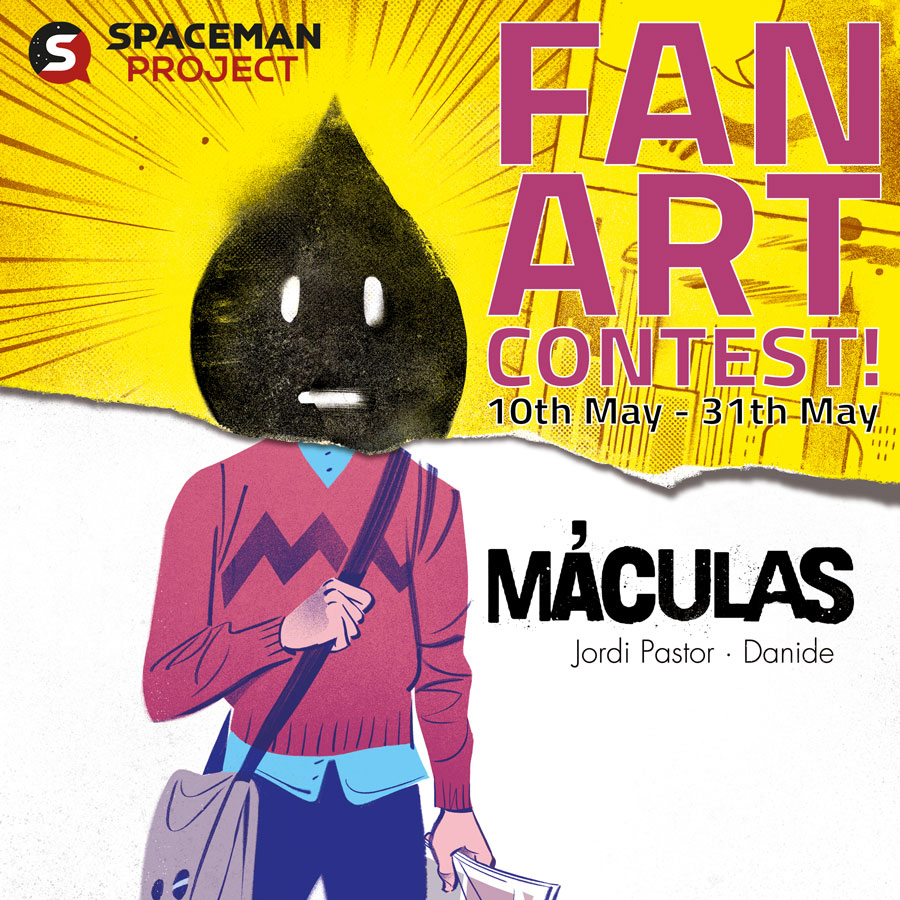 To celebrate the good reception of MÁCULAS and share our excitement, we are creating a contest.
How does the contest work?
To participate in the contest, first, you need to register on our website. We need your data to be able to contact you and send you your prize if you are one of the winners.
Prizes
First Prize: Signed MÁCULAS Exclusive Edition HC
Second Prize: Signed MÁCULAS Special Edition HC
Third Prize: MÁCULAS Pack 2 (Comic HC + Artbook) signed
Fourth Prize: Signed MÁCULAS Comic SC
Terms
Draw a fan art of MÁCULAS in an international paper format (A5 or A4).
Publish it on Facebook or twitter (with the hashtag #maculasfanart) and including the link to MÁCULAS's project (https://www.spacemanproject.com/en/project/maculas/2)
Send us the fan art via e-mail (contact@spacemanproject.com) to be able to value it in the quality it deserves.
Deadline for the contest
The contest will take place from the 10th of MaY to the 31th of May at 12:00 (CET).
The winners will be announced on the 1th of June.
The winners will be chosen by Jordi, Danidet and the Spaceman team. The technique of the fan art and its narrative value will be taken into account.
Remember, this prizes will only be given if the project goes forward. It's very important to count on your support and to spread the word.
Note: In case a participant wins the contest and already had acquired the reward beforehand, it will be substituted by one of the same value.