[Author Update #5] THE LENART PHASE BEGINS!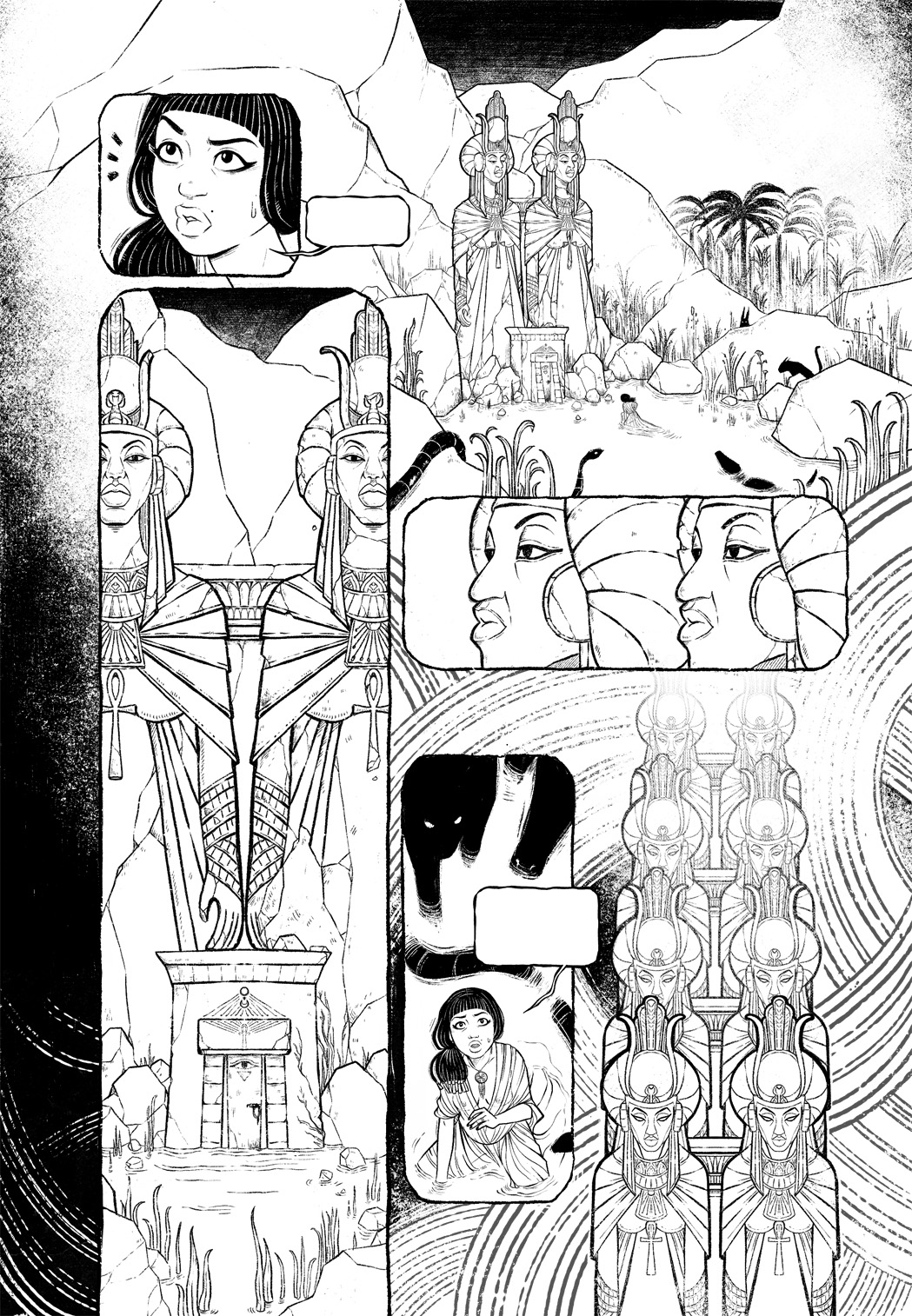 "Dear Backers,

Here I am again, bringing another Golden Brown update to you before this year ends.

As I mentioned in the previous update, the Storyboards were delivered to the editor, he read them, we commented on some corrections and now they are completely and absolutely approved (also, he LOVED the whole thing so much, so so much).

I am in the DEFINITIVE LINEART phase. First I will do the lineart of each and every page and after, I'll proceed with the color.

It is the final phase for me (almost) and seeing the pages with their finished lineart is almost like seeing them in the book already and I am extremely excited... It will be a long process but it will be worth it, believe me.

I'm giving everything in it and the result is much better than I could imagine.

I also said that Golden Brown is 300 pages long (not 250) and the "building work" has been long. Therefore, everything has been delayed, as you may well have noticed... The storyboards have taken so much time and it is a very complicated phase but when you read the comic you will understand why :)

So, with everything in place and me on the right track, we have done the calculations and approximately (line and color) it will take me about 18 months.

The rest will be editorial work.

I know it's quite so much time and we sincerely appreciate your patience, but it will be more than compensated when you have Golden Brown... and some other surprises... in your hands.

As of this year and already fully in this phase I will try to keep you more updated so that you can see how beautiful it is turning out.

And to prove a point, here we're showing a page with completely finished lineart.

I hope you like it.

Happy 2023, see you soon and thanks for your patience and support!"

VANESSA TRUEBA
Note: This message has been e-mailed to all backers.