"The Antisocial Networks wasn't born with the idea to take the form of a book. It started out as a way to work with ink to have more immediacy when my ideas had to be transposed to paper, without losing anything in the process.

At first, these drawings were part of my work break routine, in my usual style, in cafeterias, in hotel rooms on promotion tours for my other books…It was only after some time that I realized all these drawings had a connection. They were part of a personal dissection of modern society.

These (mainly conceptual) drawings address the themes of social criticism, the abuse of technology and social networks, politics, relation, sexuality...

When I unified all these drawings as a single concept for a book, I wanted to use color (and lack thereof) only in punctual moments to enhance elements or the book as a whole, instead of just using it as a filling element.

I am currently working on drawings for this book, which is expected to count around 300 illustrations.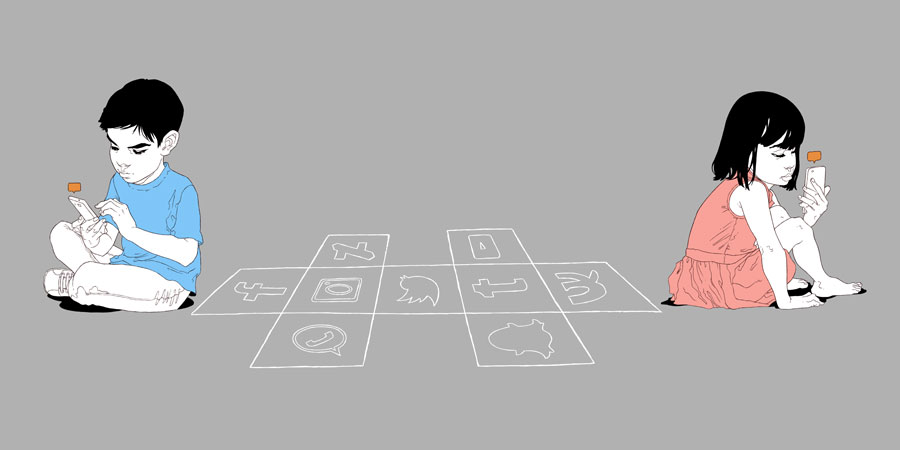 Many have labeled my style as "trash" or "hardcore". I think that the Antisocial Networks crossed all the boundaries that I didn't dare push in my previous books. This accounts for the fact that most of the drawings you'll find in this book have never been published on social networks before, as any publication on social media would end up with my cancelling my accounts.

This book includes all my work with no censorship, and my intention is to not leave any room for indifference.

I see my work as a way to grab people by the chest and shake them to make them think about what they see. Afterwards, everybody is entitled to conclusions of their own free will.

I decided to publish my book with Spaceman Project through a crowdfunding because publishing a book with these specific characteristics and themes through traditional publishing outlets would have been too difficult. This way, by avoiding any kind of censorship, the book will reach you as it was intended to be conceived in my mind.

Now, it's up to you to make it a reality".
Luis Quiles
PAGES
-Use the arrows or slide to see all the images-
IMPORTANT
We know what a job well done entails and both the author and Spaceman Project are prepared. We love this medium and want to take it to another level where readers, authors, editors and booksellers are the protagonists. Therefore, we have taken small details into account and set a goal of raising an amount in keeping with what we offer.
A maximum period of 6 months (after the campaign ended) is anticipated for the development of this work.