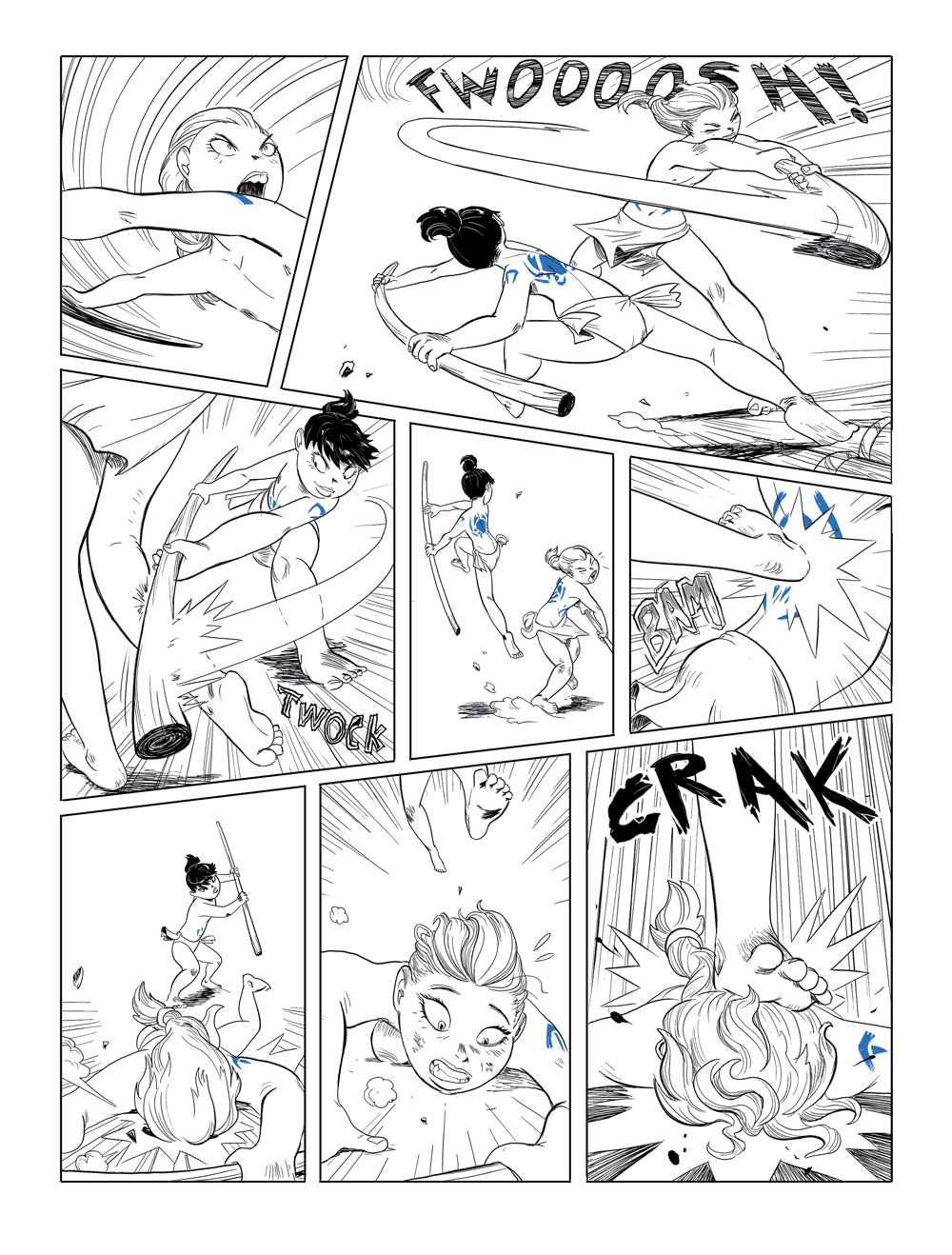 INKING!
HARPOON is now in the middle of the inking phase, Roc Espinet advances with a constant rhythm of creation and has already finished the inking of half the pages. As you can see from the page, the result is being wild!
We will continue to inform you!
NOTE: This message has been mailed to all backers.
Read more