Nel cuore del bosco, tra bei paesaggi e creature fantastiche, si nasconde la dimora delle ninfe, e qui troviamo Nima. Ha raggiunto l'età adulta ed è arrivato il momento per lei di rendersi responsabile del futuro della sua specie, mettere in pratica ciò che le è stato insegnato nel mondo degli umani per sedurli e usarli per la prosecuzione della stirpe e infine disfarsi di loro. Quando conosce Awk, si rende conto di quanto lui sia differente rispetto a ciò che le sue sorelle le avevano insegnato sugli uomini e iniziano a sorgerle dubbi… sarà capace di rispettare le usanze ancestrali, che assicurano la sua sopravvivenza e quella del suo popolo, contro quelli che sono i suoi sentimenti?
In quest'opera l'autore presenta un gruppo di ninfe che hanno appena raggiunto l'età adulta e che devono assumersi la responsabilità della sopravvivenza della loro specie.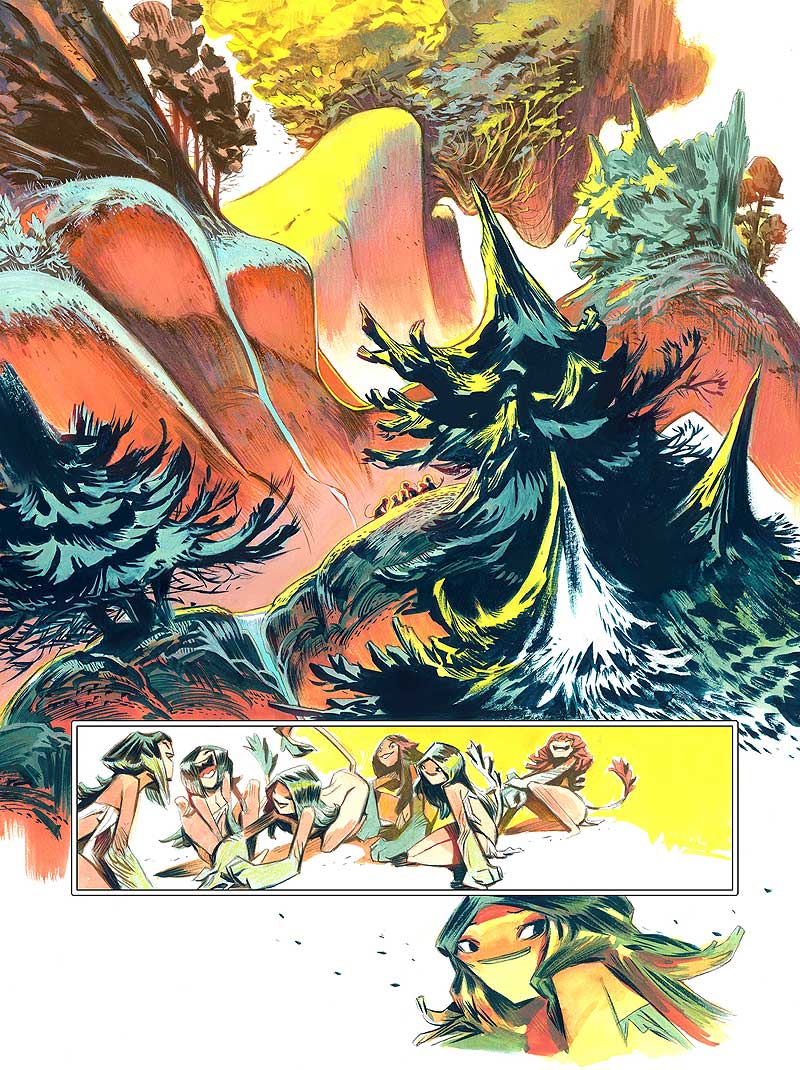 Le ninfe non generano mai figli maschi, perciò devono sedurre e ingannare uomini sfortunati che si perdono nel bosco. Giacciono con loro e una volta ottenuto l'obiettivo di assicurare una nuova generazione di ninfe, uccidono senza pietà le sventurate vittime. La loro giustificazione per tali azioni è che non debbano lasciare tracce né permettere che ci siano ulteriori contatti tra i due mondi, così è stato per generazioni.
Nima, una ninfa che in generale si pone più dubbi delle altre, si chiede il perché di queste usanze. Sarà davvero tutto come le hanno insegnato? Non si sente pronta a fare ciò che le viene richiesto e questa sensazione si fa più forte nel momento in cui conosce la sua prima vittima, un umano che non è come lei si aspettava e che fa crescere i suoi dubbi sulla necessità di agire, o sul modo in cui le hanno insegnato a farlo.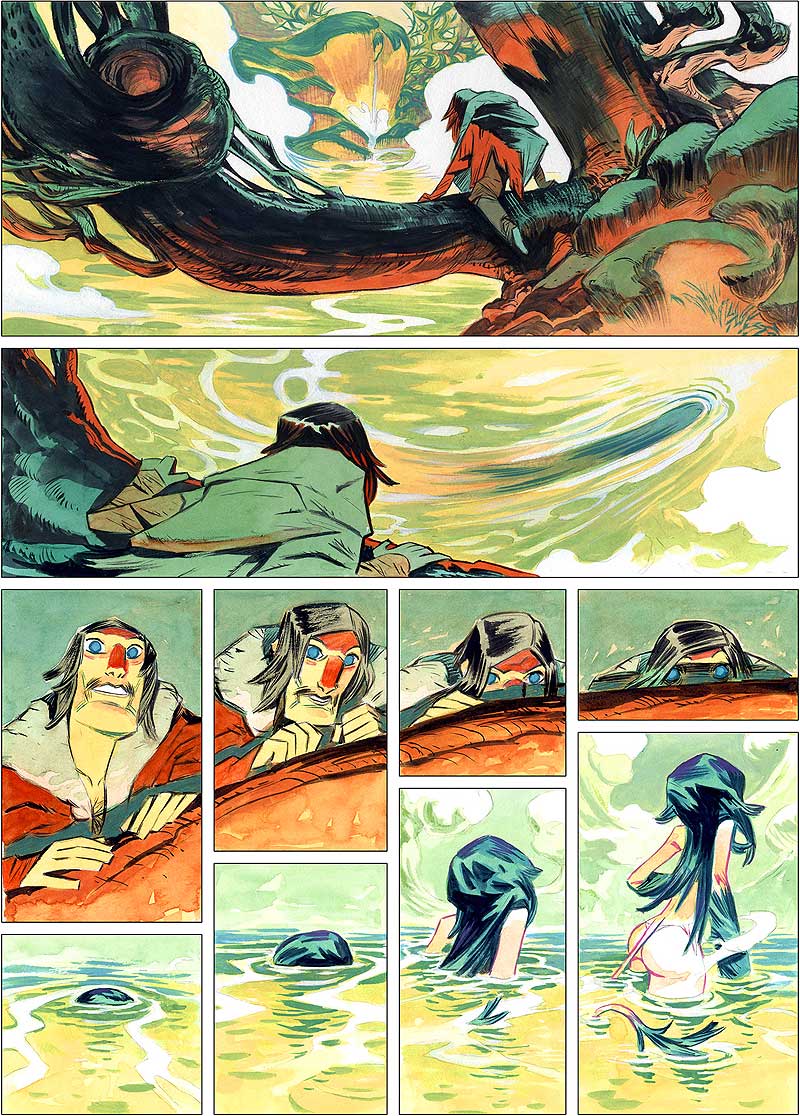 In contrasto con il mondo delle ninfe, nel mondo degli umani troviamo Awk, un giovane che non trova il suo posto nel paese in cui vive. Cercando di evadere sempre di più dal suo ambiente, si addentra nelle profondità del bosco, da cui non ritorna mai nessuno. Quello che scoprirà in questo nuovo mondo, avrà grandi ripercussioni su entrambi i paesi.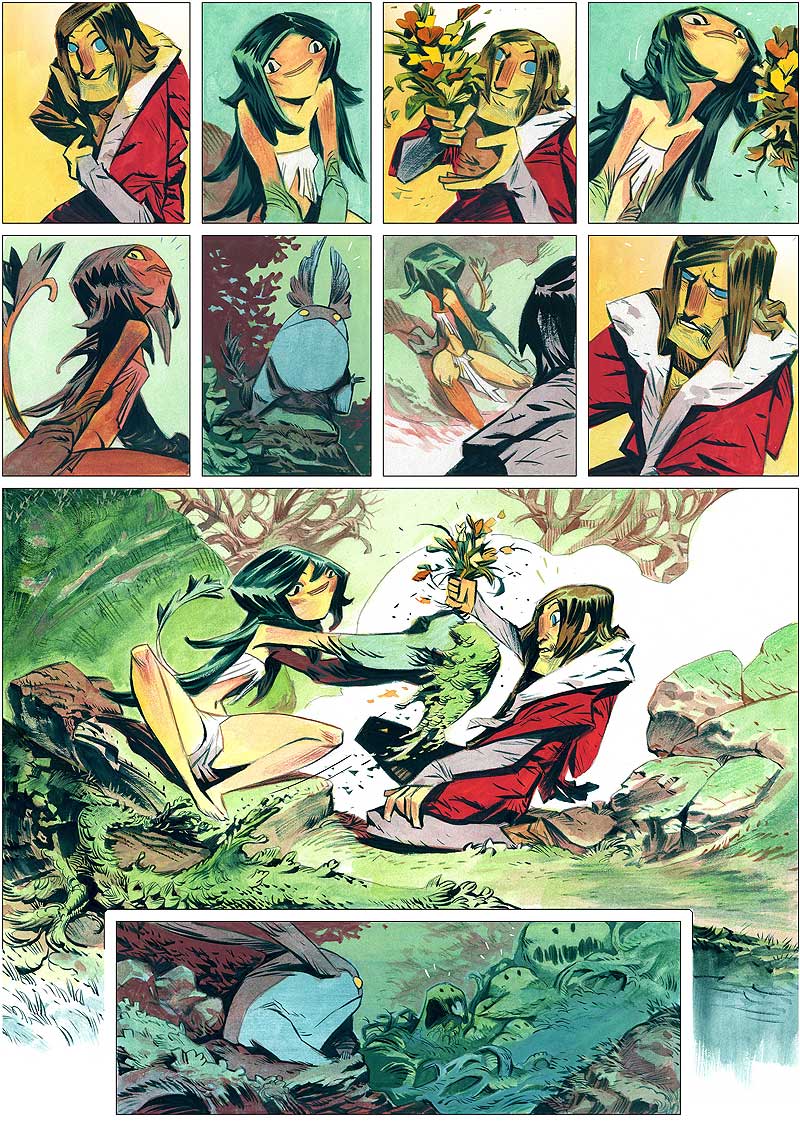 Nima è una storia d'amore impossibile in un'atmosfera tipica dei racconti fantastici, in cui il destino dei due innamorati trova la sua conclusione in un finale incerto.
Disegni
Ricompense
Per un'opera di tale profondità e sensibilità artistica è stata pensata una ricompensa all'altezza dell'autore. Alcune copie potranno essere acquistate in libreria e altre no. Sulla barra laterale sono indicate le edizioni limitate e quelle senza limiti. L'obiettivo di questa campagna, oltre alla raccolta dei fondi necessari perché Nima possa prendere vita, è premiare e offrire al lettore dei produtti esclusivi con un'edizione di alto livello. Vogliamo che il lettore, nel momento in cui apra le pagine di questo fumetto, si possa sommergere in un'esperienza che perduri nella sua memoria e che sia preziosa come un ricordo sensoriale.
Di seguito esponiamo i diversi tipi di ricompense individuali per poter apprezzare il risultato finale:
Siamo consapevoli dello sforzo che comporta un lavoro ben fatto e sia l'autore che noi di Spaceman Project siamo preparati. Amiamo questo modello e vogliamo portarlo a un altro livello in cui lettori, autori, editori e librerie siano i protagonisti. Per questo abbiamo tenuto in considerazione i piccoli dettagli e abbiamo definito una meta di raccolta fondi adeguata a quello che offriamo.
Il tempo di realizzazione dell'opera è di un massimo di 15 mesi.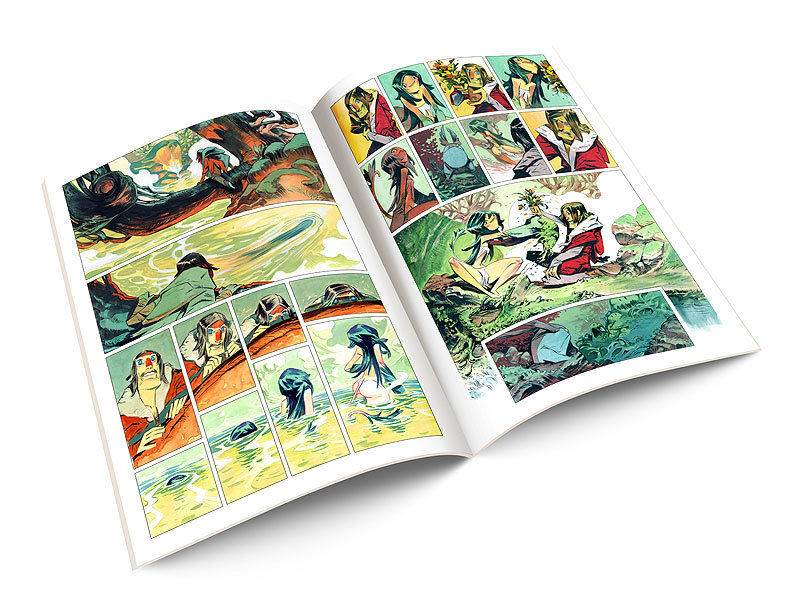 Via via pubblicheremo aggiornamenti sia grafici che informativi, con lo scopo di addentrarci sempre più nel mondo di Nima. Come garanzia, indichiamo che non ci saranno ricompense oltre a quelle che vengono offerte a inizio campagna.
Per concludere, ma non meno importante, tutte le illustrazioni presentate in questa campagna sono provvisorie e potranno essere soggette a modifiche una volta raggiunti i fondi necessari e cominciato il lavoro. Ciò riguarda solo le immagini di portata principali, non la storia, né il formato dell'opera né le ricompense offerte. Com'è lógico, stiamo presentando un progetto vivo e da realizzare. La creatività non ha limiti e nutriamo la convinzione che non si debba smettere di migliorare, per questo motivo ci siamo compromessi a garantire qualità ai nostri lettori.
Update (12/02/2016)
Exclusive gift for the backers of Nima
Backing a comic in Spaceman Project has its rewards!
For all of you that have supporting Enrique Fernandez's project, we are rewarding you with an exclusive print of the character Nima.
More details in Nima's blog.

Update (25/02/2016)
Join NIMA's Fan Art Contest!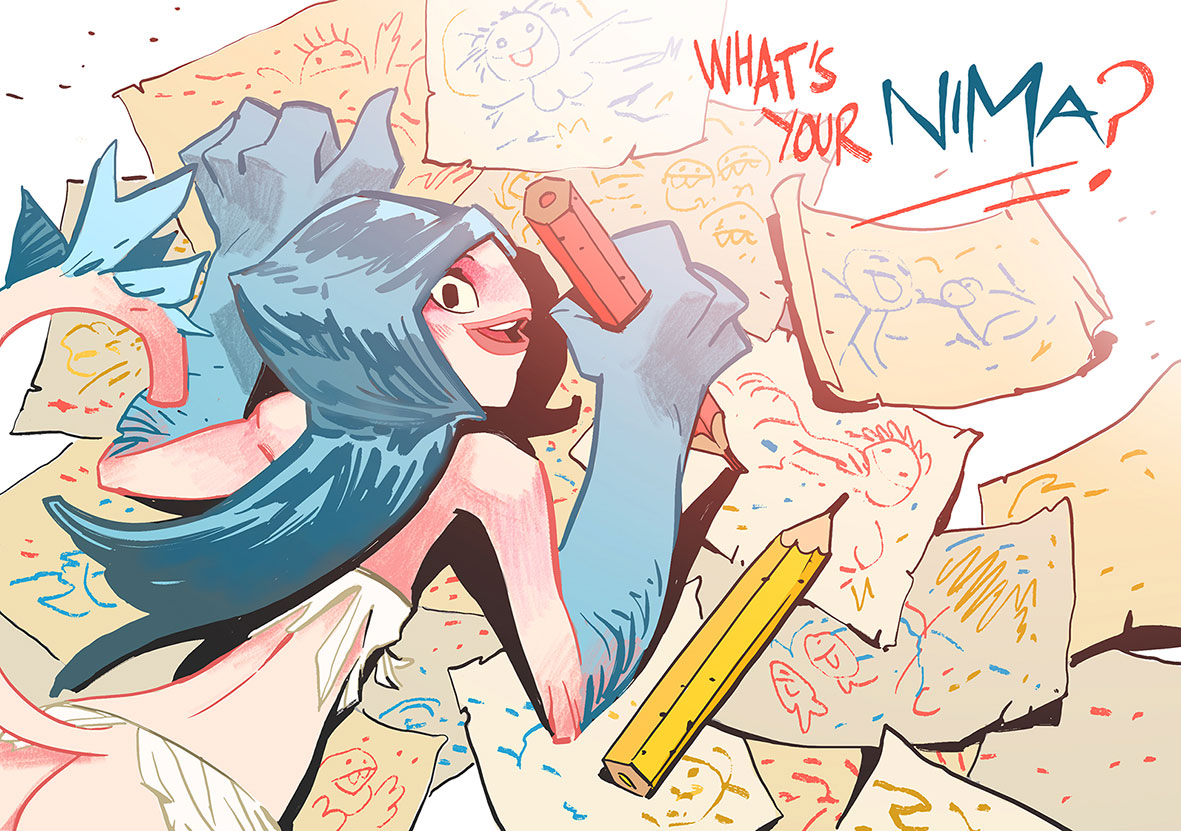 To celebrate the good reception of Nima and share our excitement, we are creating a contest. We are in the middle of the campaign and the final stages of the collection, getting closer to our objective. Are you joining?
You can send your creations until 10th of March at 12:00 (CET). The winners will be announced on the 11th of March.
The winners will be chosen by Enrique Fernández and the Spaceman team. The technique of the fan art and its narrative value will be taken into account.
Update (26/02/2016)
Second gift for the backers of Nima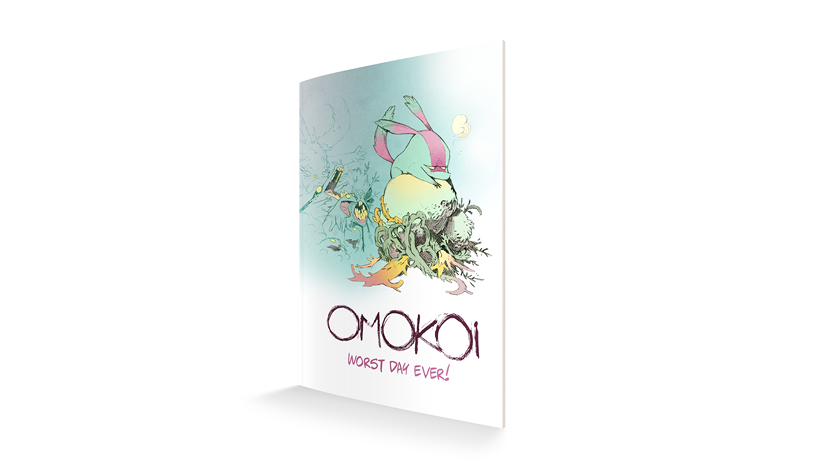 Omokoi is an important character in Nima's story, he is the one in charge of using his odour to attract humans that are lost in the forest and take them to the nymphs. Our heroine suffers the strict lectures of Omokoi, he always look like he has everything under control... but it wasn't always like that. When he was a teenager, discovering his odour didn't only attract humans made him have the worst day of his life...
More about this gift in Nima's blog