In the heart of the forest, among beautiful landscapes and fantastic creatures, is hidden the home of the nymphs, where we find Nima. She has reached adulthood and the time has come for her to take responsibility for the future of her species, to put into practice all she has been taught about the world of humans so she can seduce them, use them to perpetuate her race and then get rid of them. When she meets Awk he is different from what her sisters had taught her about men and she begins to have doubts. Will she be able to maintain the ancient traditions that ensure her survival and that of her people against her own feelings?
In this work the author presents a group off nymphs that have just reached adulthood and must take responsibility for the survival of their species.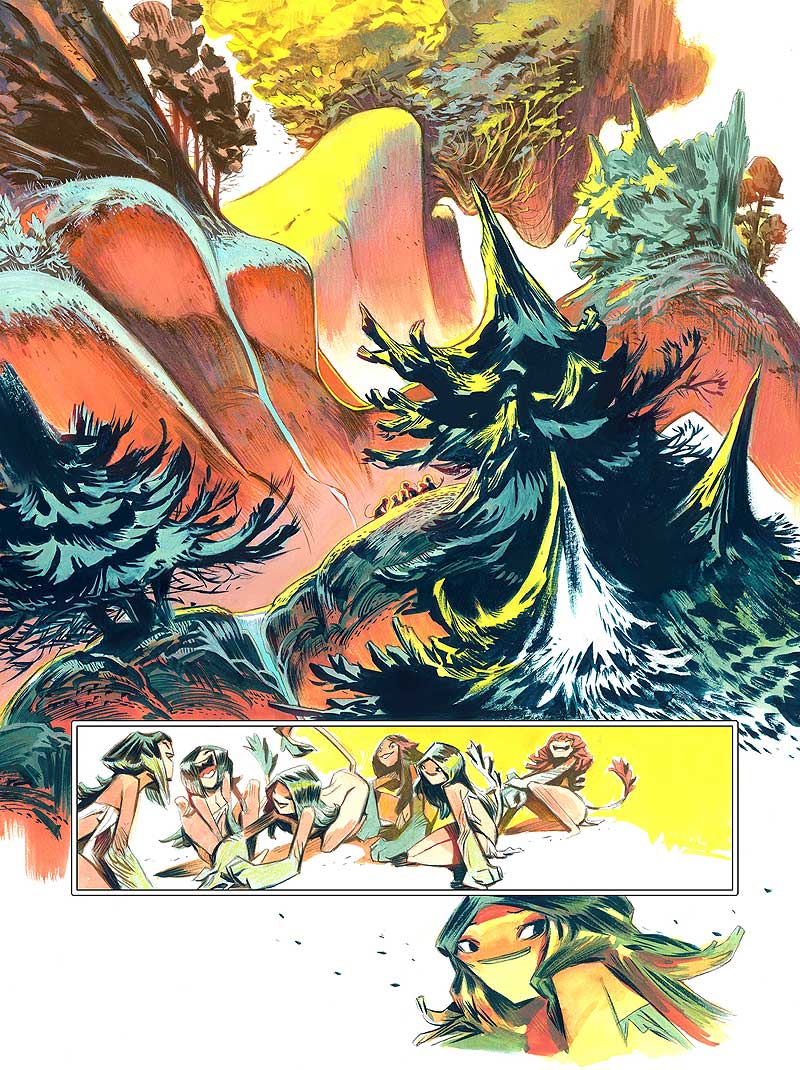 The nymphs never give birth to male children and therefore have to seduce and deceive the unfortunate men that get lost in the forest. Once they lie with their human and achieve their aim of ensuring another generation of nymphs, they mercilessly kill the unfortunate victim. Their justification for such an act is that they must leave no trace, nor allow more relations between both worlds. Thus it has been for generations.
Nima, a nymph who usually tends to have more doubts than her peers, thinks about the reason for their traditions. Will everything be as she was taught? She doesn't feel prepared for what she is asked to do and that feeling becomes stronger after getting to know her first victim, a human, who is not as she thought he would be and who increases her doubts about the need to do it, at least not in the way she has been taught.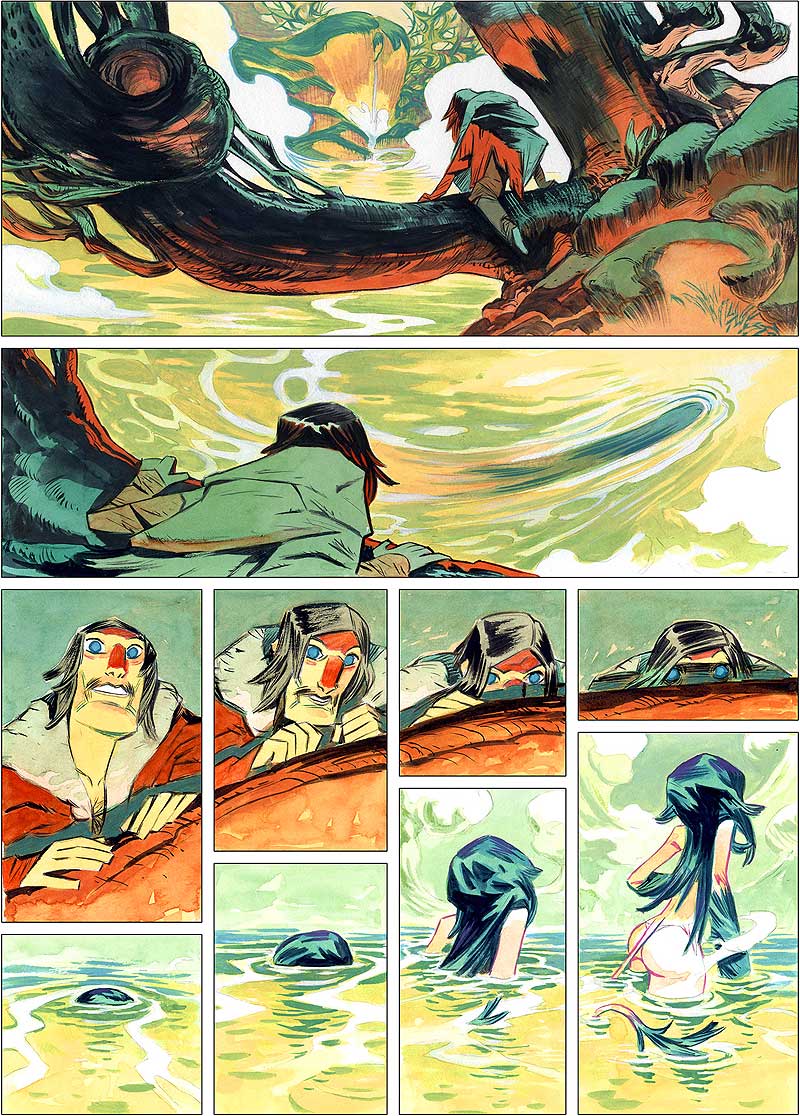 In contrast to the world of the nymphs, in the human's world we meet Awk, a young man who feels out of place in his village. Seeking to get farther and farther away from his own people, he goes deep into the forest, from which nobody returns. What he will find in that new world will have strong repercussions on both groups of people.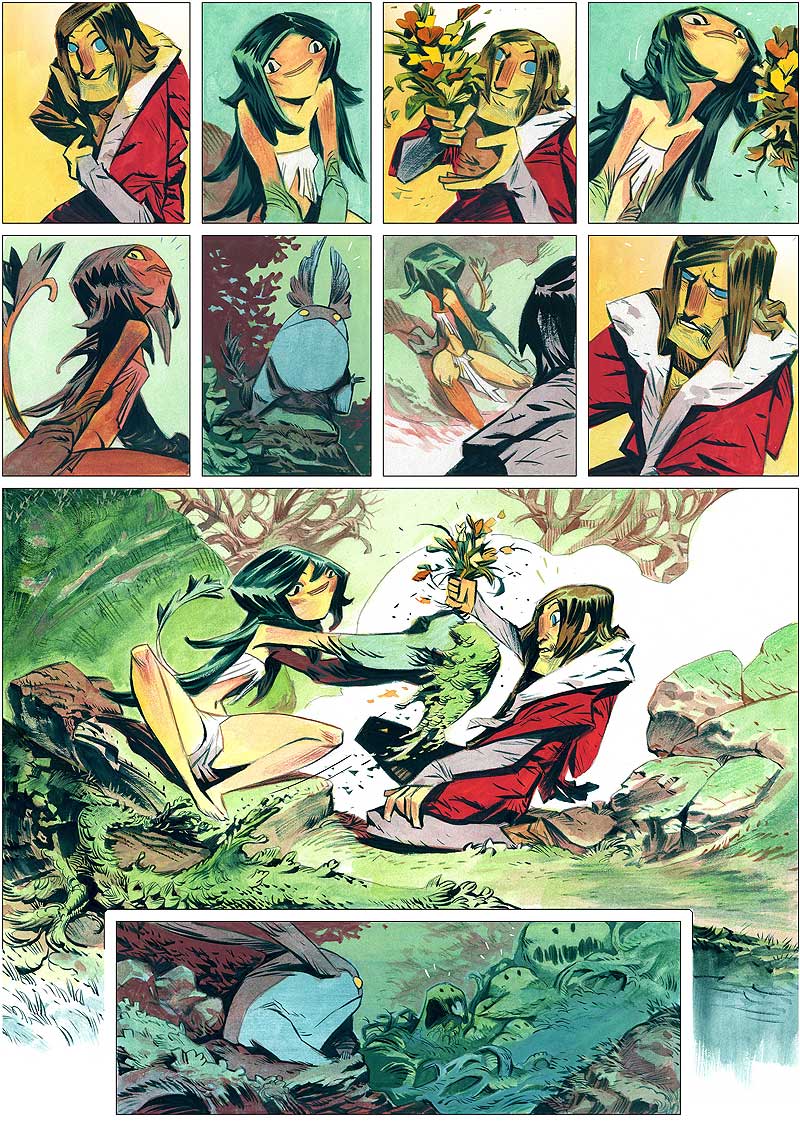 Nima is a story of impossible love with all the atmosphere of fairy tales, in which the fate of the lovers is played out to an uncertain end.
Designs
Rewards
For a work of this depth and artistic sensitivity, some rewards have been designed on a par with the author. Some of them can be obtained in bookshops and others not. It is indicated on the sidebar which are limited editions and which are not. As well as raising the amount needed for Nima to see the light of day, the aim of this campaign is to reward and offer readers some exclusive products with a high editing level. When readers open the pages of this comic we want them to be able to immerse themselves in an experience that will last in the memory and be treasured like a sensory memento.
Below are the different types of individual rewards in order to be able to appreciate the final result:
We know what a job well done entails and both the author and Spaceman Project are prepared. We love this medium and want to take it to another level where readers, authors, editors and booksellers are the protagonists. Therefore, we have taken small details into account and set a goal of raising an amount in keeping with what we offer.
A maximum period of 15 months is anticipated for the development of this work.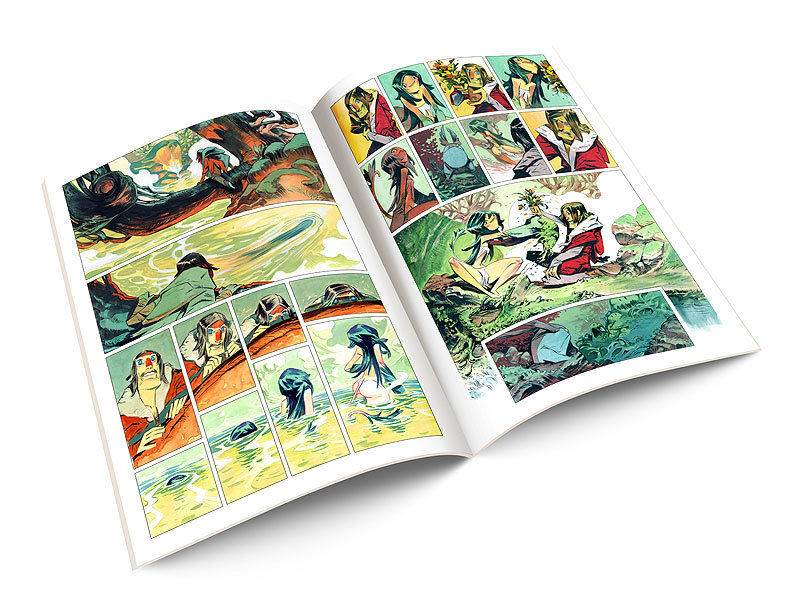 As the campaign time advances we will upload graphic and information updates, with the aim of going deeper into the world of Nima. As a guarantee of confidence we state that there will be no new rewards added to those offered from the beginning of the campaign. We believe that we must be fair and make our best offer from the outset. With this campaign policy we seek to ensure that sponsors do not feel disappointed after making an investment that is to their taste and then discovering a new reward.
Finally, but no less important, all the illustrations presented in this campaign are provisional and are subject to modifications once the goal is reached and the work begins to be created. This will mainly only affect cover images, never the story and format of the work and the type of reward offered. Naturally, we are presenting a live project to be developed. Creativity has no limits and we are convinced that we should not stop improving, which is why we have a commitment to quality with our readers.
Update (12/02/2016)
Exclusive gift for the backers of Nima
Backing a comic in Spaceman Project has its rewards!
For all of you that have supporting Enrique Fernandez's project, we are rewarding you with an exclusive print of the character Nima.
More details in Nima's blog.

Update (25/02/2016)
Join NIMA's Fan Art Contest!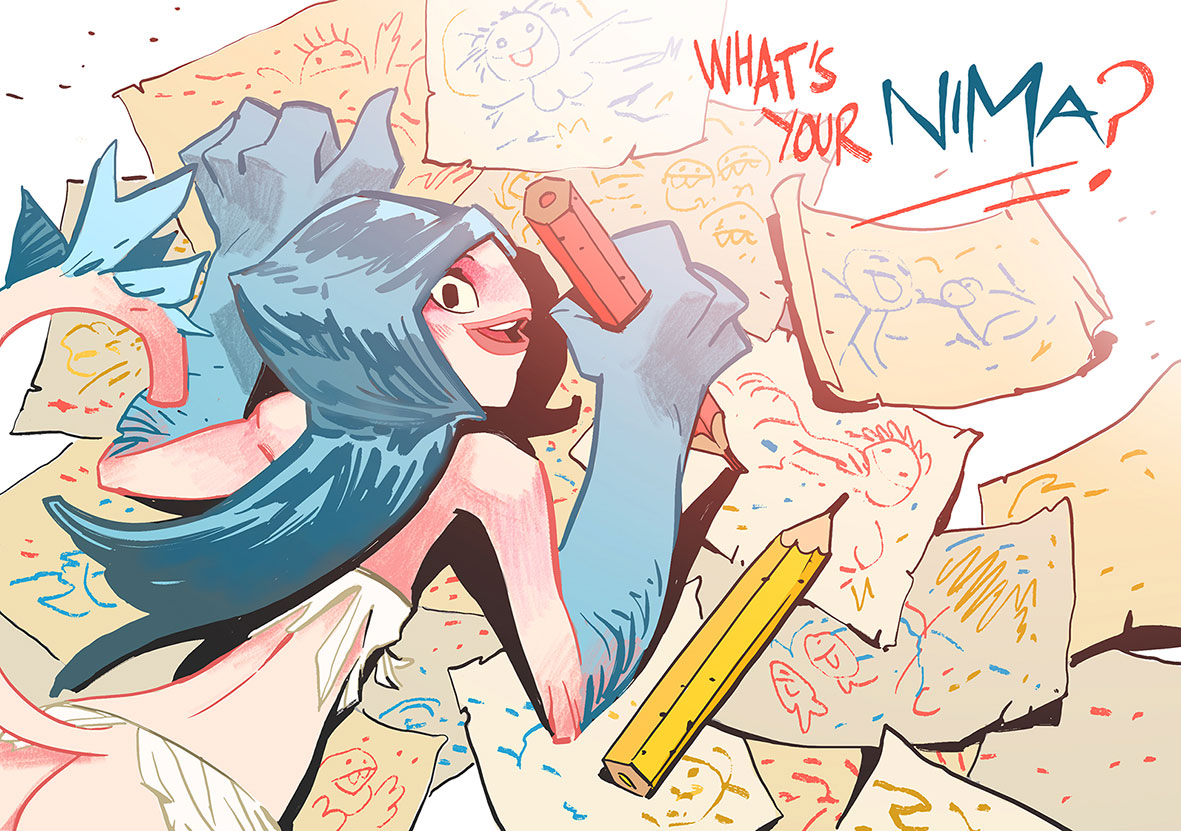 To celebrate the good reception of Nima and share our excitement, we are creating a contest. We are in the middle of the campaign and the final stages of the collection, getting closer to our objective. Are you joining?
You can send your creations until 10th of March at 12:00 (CET). The winners will be announced on the 11th of March.
The winners will be chosen by Enrique Fernández and the Spaceman team. The technique of the fan art and its narrative value will be taken into account.
Update (26/02/2016)
Second gift for the backers of Nima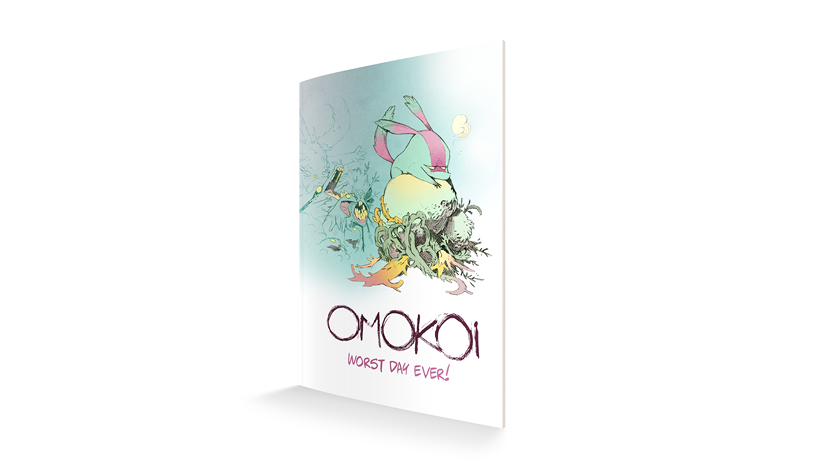 Omokoi is an important character in Nima's story, he is the one in charge of using his odour to attract humans that are lost in the forest and take them to the nymphs. Our heroine suffers the strict lectures of Omokoi, he always look like he has everything under control... but it wasn't always like that. When he was a teenager, discovering his odour didn't only attract humans made him have the worst day of his life...
More about this gift in Nima's blog