VIDEO
SERIOUSLY / GALERÍA (Use the arrows to slide)
"When Spaceman Project offered to public an Artbook –a book with a selection of my works– I was first astonished.
I actually considered myself to be a beginner, a cartoonist starting his career, with many projects yet to develop, while others were underway, and the best had yet to come. I didn't have the time to weight the pros and cons.

Then, after considering what I had within reaching, and realizing the amount of material that I had created in 20 years – time almost entirely spent drawing – I realized that I had left a few marks along the way.
So I suddenly put my doubts aside and said, 'why not?' and here I am.

This Artbook includes almost a hundred pieces (many of which weren't published, and were frequently stored at the bottom of boxes), retracing my professional and stylistic path, from the end of 90's until today (the first pencil or pastel experiments, influences that were more or less inspired by great artists that I love, interaction with music, movies and literature).

The pieces are divided into sections (Tarot cards, posts, album covers, tributes to my comic book heros), three of which have a special meaning to me:
The first features all the sketches that have decorated and completed my Moleskine SKETCHBOOKS for years.
The second theme is FOG, a series of illustrations that I had been working on for a long time.
The third and last show my tendency to have fun as an illustrator and cartoonist, as it includes several pages of COMICS, which I had been working on until now, with a great amount of material for the next publications (exclusively for Spaceman Project for the first time ever).
I hope this book will awaken your curiosity and inspiration and that you will enjoy it ".
ANDREA SERIO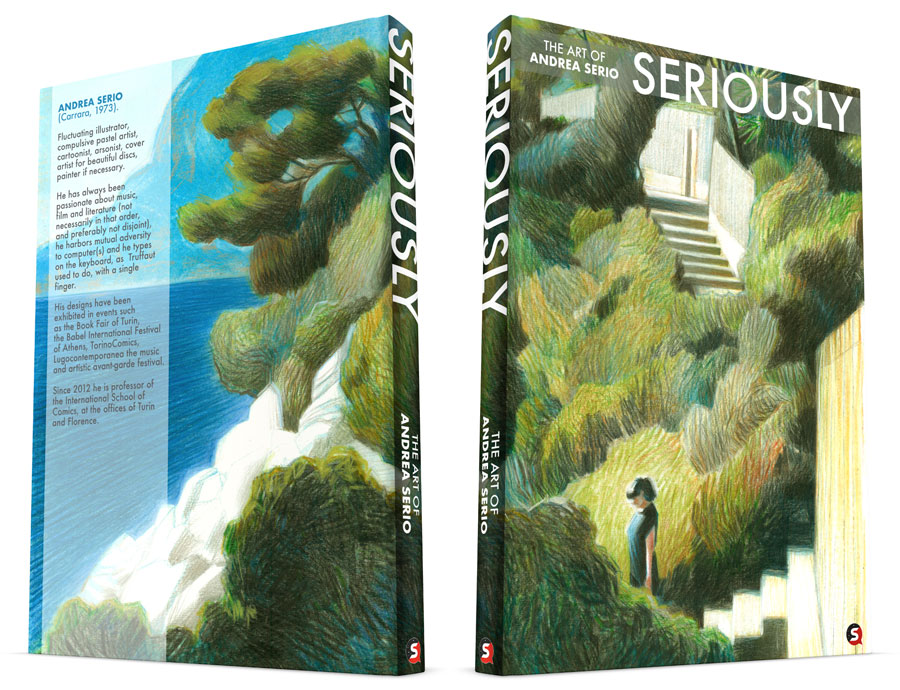 We know what a job well done entails and both the author and Spaceman Project are prepared. We love this medium and want to take it to another level where readers, authors, editors and booksellers are the protagonists. Therefore, we have taken small details into account and set a goal of raising an amount in keeping with what we offer.
A maximum period of 7 months, after the campaign ended, is anticipated for the development of this work.
Finally, but no less important, all the illustrations presented in this campaign are provisional and are subject to modifications once the goal is reached and the work begins to be created. This will mainly only affect cover images, never the story and format of the work and the type of reward offered. Naturally, we are presenting a live project to be developed. Creativity has no limits and we are convinced that we should not stop improving, which is why we have a commitment to quality with our readers.